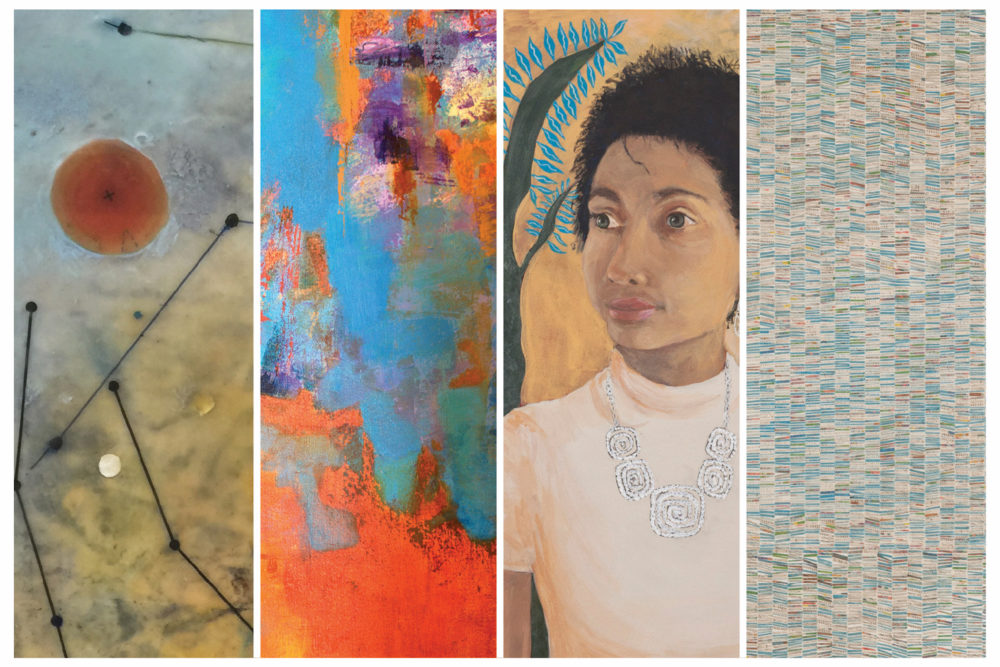 RECEPTION: FRIDAY, DECEMBER 7, 5-7PM –FIRST FRIDAY ARTSCRAWL
The Inpost Artspace is pleased to announce Outpost Members Biennial Exhibition.  We will be presenting contemporary regional artists working in 2D mediums.  Artists include Virginia Baich, Michael Bell, Matthew Bollinger, Garrick Bowra, Jill Christian, Sharon Eldridge, Linda Holland, Rudy Miera, Wayne Mikosz, Bill Mohr, Louis Ocepek, Bomi Parakh, and Riha Rothberg.  The exhibition will feature a curated selection of the Outpost Member's many creative individuals and highlight the collective artistic wealth that exists amongst its diverse audience.
The Inpost Artspace is a nonprofit venue housed with the Outpost Performance Space, which hosts internationally recognized musicians.  We have been presenting visual art exhibits since 1996.  The duality of the space increases the visibility of the artwork to a broader audience and creates dialogue between visual and performing arts communities.
EXHIBITION DATES: DECEMBER 3, 2018 – JANUARY 26, 2019