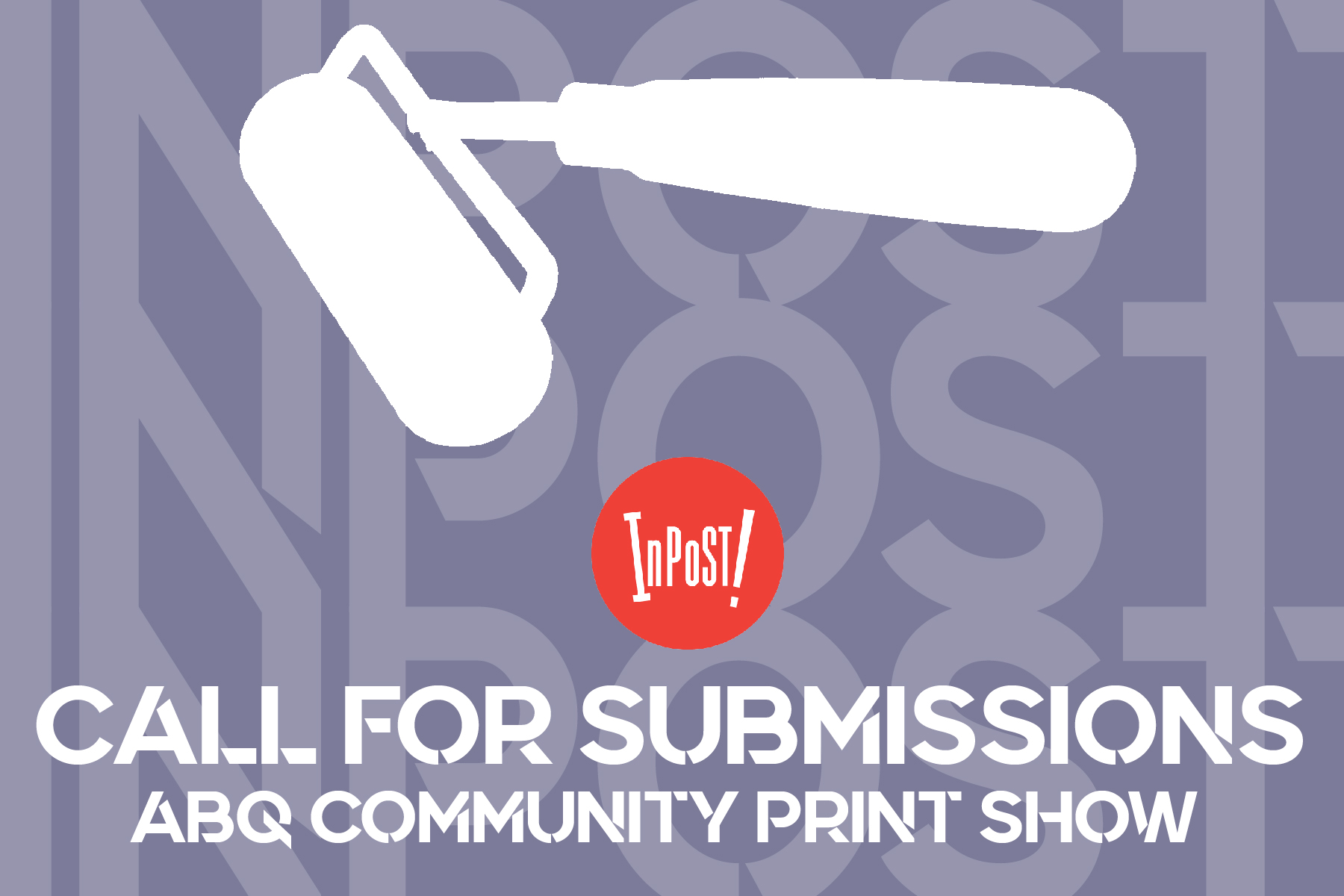 The Inpost Artspace at the Outpost Performance Space is accepting submissions for our Annual Print Show Exhibition celebrating the creativity of our community. This year we are opening this exhibition up to the Albuquerque community. We are interested in presenting contemporary regional artists working in printmaking mediums. The exhibition will feature a curated selection of Albuquerque's printmakers.
Submissions Due: February 22, 2019.
To be considered email a brief description of your work and up to five images with corresponding title, medium, and dimensions (w x h in.)
Artist Notification: March 1, 2019.
Exhibition Dates: Monday, April 1, 2019 – Friday, May 25, 2019
Drop-off Accepted Work(s):  Sunday March 31, 2019 // 10 am – 12pm
**All work must be framed and ready-to-hang with d-rings, sawtooth, or wire hanger.**
Artist Reception: First Friday ARTScrawl, April 7, 2019 // 5 – 7pm
Pick-up of Work: Sunday, May 27, 2019 // 10 am – 12pm
Contact: Erin Galvez and Robbin Bates, Curators inpost.newmexico@gmail.com
The show will be regionally promoted with postcards, social media and press releases. All artwork is insured for the duration of the exhibition. The Inpost / Outpost does not take any commission on works sold, however, we strongly encourage artists to make donations from any sales and continue Outpost membership to help support our work in presenting the visual and performing arts. The Inpost Artspace is a nonprofit venue housed with the Outpost Performance Space, which hosts internationally recognized musicians. We have been presenting visual art exhibits since 1996. The duality of the space increases the visibility of the artwork to a broader audience and creates dialogue between visual and performing arts communities.