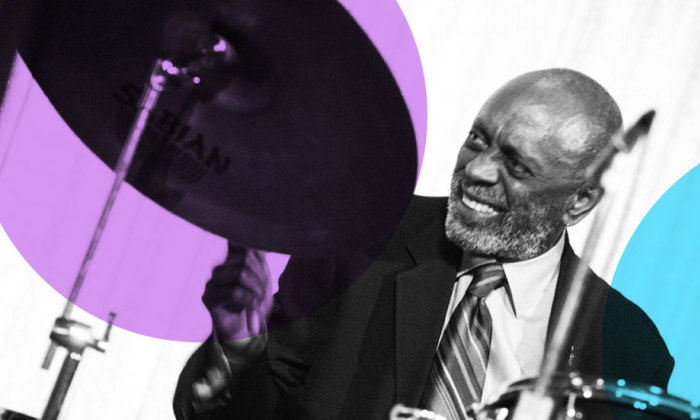 Albert "Tootie" Heath: "What is this Thing Called Jazz?" with John Trentacosta
sponsored by Alice Haddix
Sunday November 10, 03:00 pm - 05:00 pm
Time: 03:00 Doors: 02:30 Ages: All Ages Tickets:
Outpost Performance Space
210 Yale SE - Albuquerque NM
Buy Tickets
---
Continuing Outpost's Music Appreciation events, we continue a special ongoing sub-series called "What Is This Thing Called Jazz?," designed for the lay audience who love jazz but want to understand more about its workings. Our inaugural session was presented by saxophonist Glenn Kostur in Spring 2019, and today we call upon the deep knowledge and lifetime of experience of legendary drummer, Albert "Tootie"Heath who was part of the famed Heath Brothers (Percy and Jimmy) as well as the drummer for hundreds of artists ranging from John Coltrane to Benny Golson, Sonny Rollins and more. Luckily for us, he now makes his home in Santa Fe. Heath, with assistance from drummer John Trentacosta, will talk about, jazz, drums and hopefully about his own deep personal involvement in that history and tradition. There should be some great stories! Future offerings could talk about specific styles of jazz, the instruments of jazz, the music of specific jazz icons, jazz vocals, and so on, but they will all be designed to explain the workings of jazz to the lay audience (open to everyone, of course!). Don't miss this special opportunity. 
---