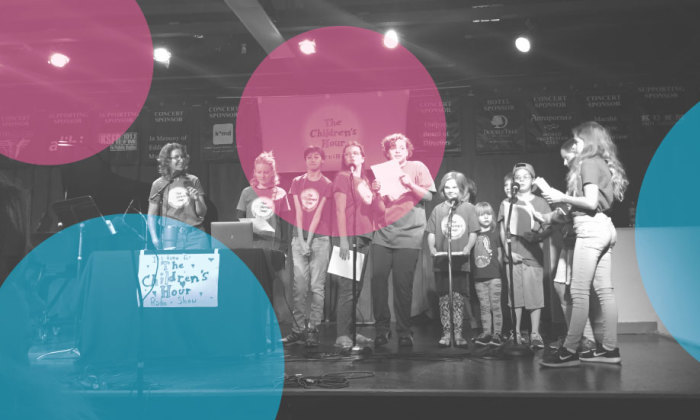 The Children's Hour Radio Show Live at the Outpost
Saturday October 05, 09:00 am - 10:00 am
Time: 09:00 Doors: 08:30 Ages: All Ages Tickets:
Outpost Performance Space
210 Yale SE - Albuquerque NM
Buy Tickets
---
Outpost continues its seasonal hosting of the Children's Hour radio show which is broadcast live on KUNM-FM 89.9 and more than 20 public radio stations nationwide. It's a live family show full of jokes and performance, which today features the Bandelier Elementary jump rope team, musical guests, Eileen & The In-Betweens, and so much more. The Children's Hour is a production of The Children's Hour Inc., a New Mexico nonprofit dedicated to creating broadcast media with kids. Find out more at childrenshour.org. All ages are welcome! Doors open at 8:30am.
---