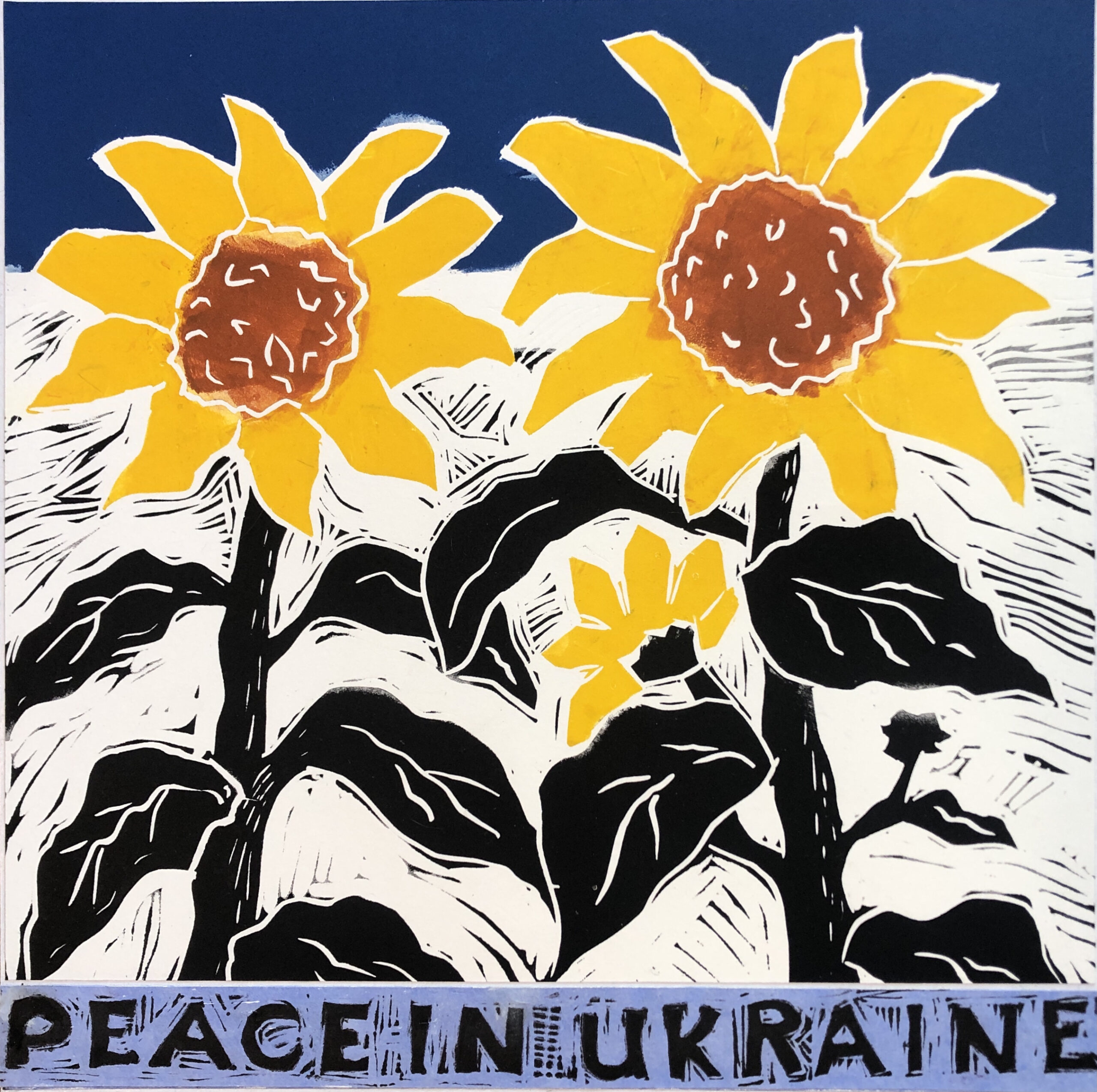 Opening Reception: Saturday, May 7, 5-7 PM.
Exhibition dates: May 2 – August 20, 2022
The Inpost Artspace is pleased to announce the upcoming Albuquerque to Ukraine Benefit Exhibition.
The war in Ukraine has killed thousands, injured countless more, and displaced millions (mostly women and children). Albuquerque to Ukraine is an effort to support and build the local and global community. While cultivating community connections, this exhibition also seeks to demonstrate the potential of art to contribute to tangible change. Several works relate directly to the conflict and express a sense of resistance, disgust, and hope. Participating artists include Ellen Babcock, Rita Bard, Matthew Bollinger, Ivan Boyd, Tom Brown, Claire Coté, Chris Easley, Lindsey Fromm, Jonathan Hartshorn, Mark Horst, Julianna Kirwin, and Tim Reed.
Over 20 works will be available for sale ranging in price from $78 – $800. Each sale of artwork will be split 50% (or more if the artist chooses) between the artist and the non-profit aid organization, Direct Relief. Works will also be available for purchase at our an online shop.
Direct Relief is a humanitarian aid organization active in the United States and 80 countries around the world and has operated continuously since 1948. Direct Relief is working with Ukraine's Ministry of Health and other groups in the region to provide requested medical aid—from oxygen concentrators to critical care medicines—while preparing to offer longer-term assistance to people displaced or affected by the war. 100% of all donations for specific emergencies are devoted entirely to those responses.