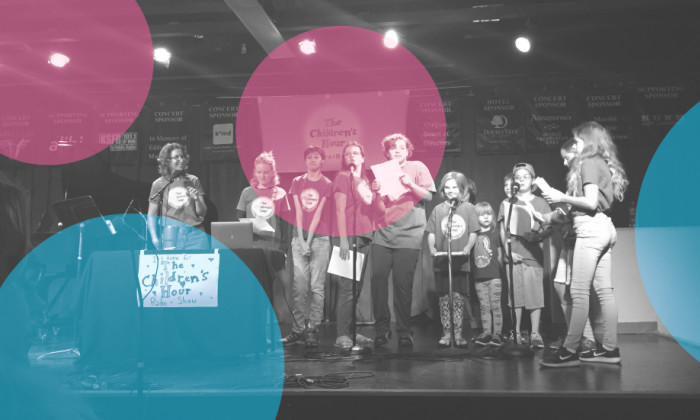 The Children's Hour Radio Show Live at Outpost!
Saturday March 07, 09:00 am - 09:30 pm
Time: 09:00 Doors: 08:30 Ages: All Ages Tickets:
Outpost Performance Space
210 Yale SE - Albuquerque NM
Buy Tickets
---
Outpost continues its seasonal hosting of the Children's Hour radio show which is broadcast live on KUNM-FM 89.9 and more than 20 public radio stations nationwide. It's a live family show, full of jokes and performances. The Children's Hour is a production of The Children's Hour Inc., a New Mexico nonprofit dedicated to creating broadcast media with kids. On today's show, meet kids who have mastered the Rubik's Cube and learn their secrets. Sisters Julia and Lilliana are teaching other kids how to solve the Cube in under two minutes. We'll have cubes to share and learn. Three talented young singer songwriters— Chloe Nixon, Julia Megofna & Leili Shafie— are today's musical guests. All ages are welcome! Doors open at 8:30am. Free!
---